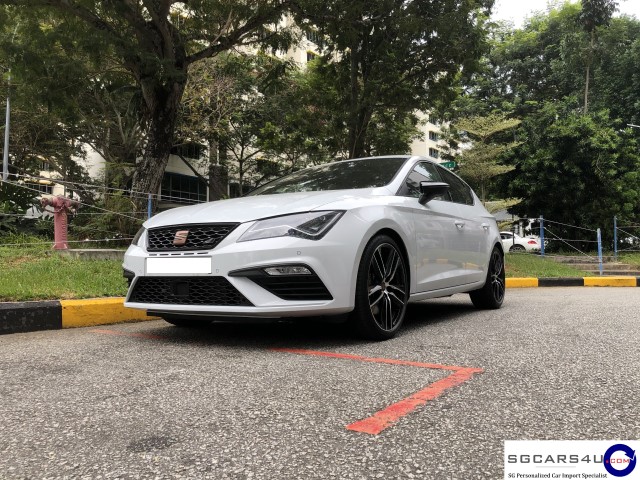 The Seat Leon Cupra is the most powerful road-going Seat ever, and the car that lives in the sizeable shadow of the VW Golf GTI. There are two body styles (five door hatch and the ST wagon) with several different power outputs and transmissions – either 290ps as standard or 300ps in the 'R' five-door hatch, with power exclusively to the front wheels. The estate however comes with a choice of front- or four-wheel drive.
With such performance levels that the Cupra offers, this puts the Cupra very near the top of the front-wheel-drive hatchback pile, an area patrolled by the not inconsiderable muscle of the Ford Focus ST, Renault Mégane RS 265 and, most shove-worthy of all, the Vauxhall Astra VXR.
Beneath the skin is the increasingly familiar VW Group MQB platform and EA888 turbocharged 2.0-litre, four-cylinder petrol engine. It originally produced 261bhp or 276bhp, but now it produces a heady 286bhp.
The 290 is particularly impressive, making its peak from 5350rpm right the way to the 6600rpm red line – unusual in itself for a turbo. Moreover, the 258lb ft torque peak appears from 1750rpm all the way to 5300rpm (as it did in the previous Cupras) – just beyond the point where power becomes the dominant performance factor.
All of this is driven as standard via a six-speed manual gearbox. However, the 290 is available with an optional DSG dual-clutch automatic gearbox with seven speeds.