Toyota Sienta Welcab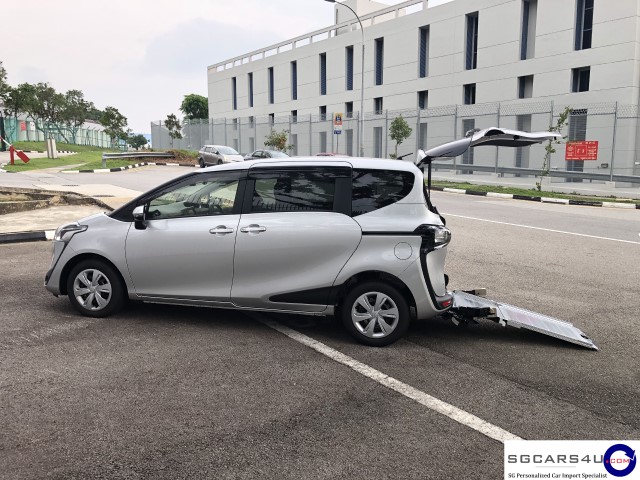 The Toyota Sienta Welcab is the perfect welcab vehicle for small families. Getting in and out of the Sienta is a breeze, even for the young ones and the physically challenged, with its Power Sliding Doors. The Sienta's versatile seat configuration and storage options offer much ease and convenience too.
A major characteristic of the all-new Sienta is the flat, low floor and a 3.3-meter high sliding door. With the inclusion of a model that allows stretchers to be loaded on board, this package has enabled Toyota to boost its lineup of Welcab, a series of cars for the disabled.
This is the first time that a stretcher will fit in a compact car of this class, said Toyota Motors Product Planning Department, who is responsible for the new Toyota Sienta Welcab. Women who drive to provide care for their husbands generally prefer compact cars as opposed to large vehicles like the Hiace van. There are people who actually manage to load a stretcher into their car without fixing it in place, and we wanted to build a car in this category that could fit a stretcher.
The slim-design fuel tank, the flat, low floor, and a driver seat with a different shape has made it possible to load a stretcher.
Welcab models based on the new Sienta can also load reclining wheelchairs. Almost twenty percent of wheelchairs used today have a reclining function. We had a wheelchair model for our Lactis, but it could not be used for reclining wheelchairs.
The flat, low floor in the new model has not only made it possible to carry reclining wheelchairs; it also allows wheelchair users to take position 1.5 rows back, within reach from the driver seat, which Toyota says can boost the passenger sense of security.