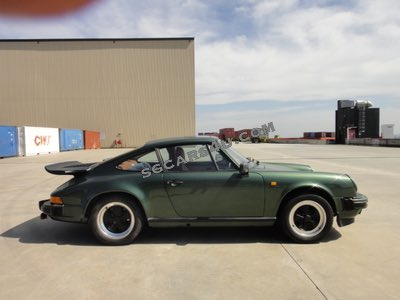 Early iterations of the classic Porsche 911 used two-litre engines with as little as 130bhp, though they also weighed bang on a tonne. Both engine sizes and power outputs swelled over the next decade, culminating in perhaps the most coveted of all early 911s, the 210bhp 2.7 Carrera RS.
The original Porsche 911 is a luxury sports car made by Porsche AG of Stuttgart, Germany. A prototype of the famous, distinctive, and durable design was shown to the public in autumn 1963. Production began in September 1964 and continued through 1989. It was succeeded by a modified version, internally referred to as Porsche 964 but still sold as Porsche 911, as are current models.
Each new iteration of the Porsche 911 was internally codenamed with a letter of the alphabet, but it wasn't until reaching G that there was a discernable difference in styling and tech, and the dawn of a new generation. The 911 G-Series ran for a long time, too, debuting in 1973 and only being replaced in 1989. The most significant move made in this time was the introduction of turbocharging to the 911, the Turbo you see above arriving in 1975 with a mighty 260bhp powering the rear wheels. Back then, though, turbochargers were saved for only the fastest 911s...