Our Story
Sgcars4u.com Pte Ltd was established with the primary objective of providing bespoke/customized car parallel import service to individuals/companies in Singapore.
It was founded in January 2019 as a private company limited by shares.
We are a Singapore based car procurement & parallel import specialist with a fair amount of experience in the motor-trade since 2016.
Our team is composed of experienced vehicle import professionals who can handle the import and local regulatory procedures on your behalf.
We pride ourselves on our ability to import most new, used, and classic vehicles either from HK, UK, Japan, or Australia.
We take care of all the legwork for you so you can focus on more important things as you await the car of your dreams. 
Whatever it is you require we will endeavor to supply it.
Our Mission
We are passionate about providing a breakthrough in the local automotive purchasing process.
We aim to fulfill the bespoke needs of every individual each with varying vehicle requirements.
We wish to alleviate the "pain" that an individual undergoes when he can't get a car he favors or when the cost of the car he wants is too stretched.
We believe that we are the best at what we do, so engage us and we promise to fulfill your bespoke car desire and provide a more cost effective vehicle purchase solution.
Our Founder
Sgcars4u.com Pte Ltd was founded by Mr. Jaye Tham, who holds a Masters of Science in Engineering degree from National University of Singapore.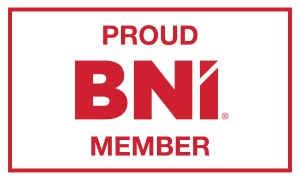 Our founder is a proud member of BNI Singapore. BNI is one of the largest and most successful business networking organisation. With over 270,000 members worldwide, Business Network International (BNI) is the world's largest business networking and business referral organization. BNI is built on a set of guiding principles which form the foundation on which all members interact, conduct themselves and fulfill their goals professionally.
Services We Provide
Bespoke Car Import
Longing to own a new custom-built bespoke car ?
Want to get a new car that you like but unfortunately is not sold locally ?
Come and speak to us. We can help you to import the new bespoke vehicle in your desired configuration and get it road-legal.
Configure Your Bespoke Car Here
Used Car Import
Cost of a brand new car in Singapore is one of the highest in the world.
Used car import could be a viable solution for a lower priced equivalent car.
One can find quality used cars from UK, Australia and Japan. Check out this link for some overseas car-marts.
Let us assist you in the import of a quality used car (less than 3 years of age) that meets your requirements.
Engage us to import your used car
Classic Car Import
Classic car collectors can engage our services in the import of their desired classic cars.
We can fulfill your classic car ownership desire.
We can handle the entire process of origin export, import customs clearance, homologation, and vehicle registration.
More information on classic car import can be found here
Engage us to import your classic car
Vehicle Homologation
Individuals or companies planning on self-importation of passenger cars/light goods vehicles can engage our services to complete the LTA homologation of your vehicle.
We can submit your vehicle application through the Vehicle Inspection and Type Approval System (VITAS) and obtain the Vehicle Approval Code (VAC) from LTA before registration of your vehicle.
Engage us to assist your vehicle homologation
Sell Your Car to Us
Whether you're purchasing a new ride, or simply looking to sell your vehicle quickly – we can provide you the highest trade-in value or quote a competitive price for you within a few hours.
Hire Purchase Financing

We have partnered with major banks and finance companies to provide you with vehicle loan at very competitive rates.
Individual self importers planning to do own importation of vehicles can also engage our services if they require hire-purchase financing.
We also provide refinancing of existing vehicle loan.
LTA e-Services
We are one of the authorized LTA Electronic Service Agents (ESA).
We can perform all online LTA transactions for VITAS batch vehicle application, vehicle transfer, vehicle registration, and etc.