Classic Car Import
The classic car trade is an exquisite and niche pastime. It's no secret that old cars are a pain to maintain and run. Coupled with Singapore's tight grip on cars and tropical climate, you would have to be a die-hard classic car lover to own one. But, Singapore does have a scheme for registering classic cars in good condition.
Called the Classic Vehicle Scheme, the road tax only cost $280 a year and owners only need to pay 10% of the 10 years Certificate of Entitlement (COE) Prevailing Quota Premium for the appropriate category.
Under such a scheme, the 35-years or older classic car will sport a red and yellow vehicle plate, and they are only allowed to be driven for a maximum of 45 days a year. With the annual road tax paid, owners get 28 free day licences per calendar year to drive their classic car, with the remaining 17 days costing $20 a day for the licence.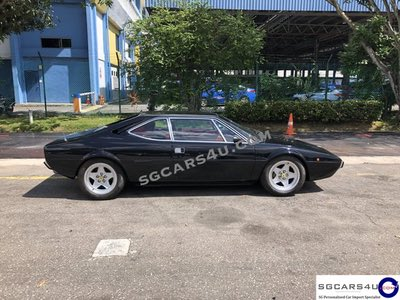 We know it is a hassle to import and get the classic car road-certified and registered in Singapore. Classic car lovers can engage our company for the classic car import service and we will only charge a nominal administrative fee.
Contact us to know more.
Classic 1984 Porsche 928 S (coming soon)