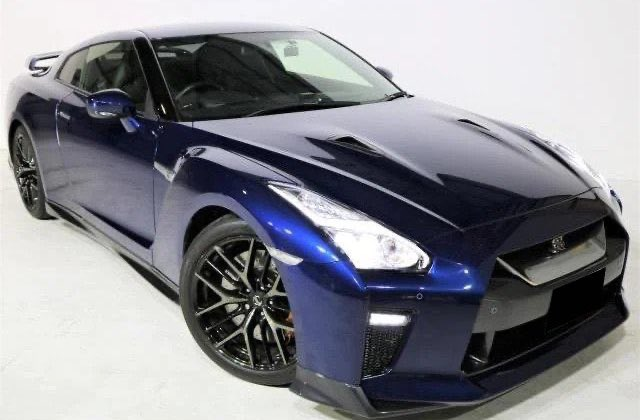 The Nissan GT-R is a high-performance sports car produced by Nissan that was unveiled in 2007. It is the successor to the Skyline GT-R, a high performance variant of the Nissan Skyline. It shares the Nissan FM platform with the now separate Nissan Skyline luxury car and the Nissan Z-car sports car.
The GT-R is an entirely new model sharing little with the Skyline save its signature four round tail lights. It has all-wheel drive with a twin-turbocharged 6-cylinder engine. Because of the GT-R's heritage, the chassis code for the all-new version has been called CBA-R35 or R35 for short (where CBA stands for the emissions standard prefix).
The GT-R has also retained its Skyline predecessor's nickname, Godzilla, originally given to it by the Australian motoring publication Wheels in its July 1989 edition.
The latest 2017 facelift GT-R has the same twin-turbocharged 3,799 cc V6 VR38DETT engine but increased the engine output to 419 kW (570 PS; 562 hp) at 6,400 rpm and 633 N⋅m at 3,200–5,800 rpm. The transmission system is also refined to shift the gears quicker than before.
Other updates include a new front and rear end, bumpers design have been added to improve air cooling system and aerodynamics, new leather has been added to the whole interior with a new steering wheel, new infotainment systems and redesigned center console, new 20-inch aluminum forged wheels, new suspension system, new titanium exhaust system, and new braking systems were added to newly updated GT-R.