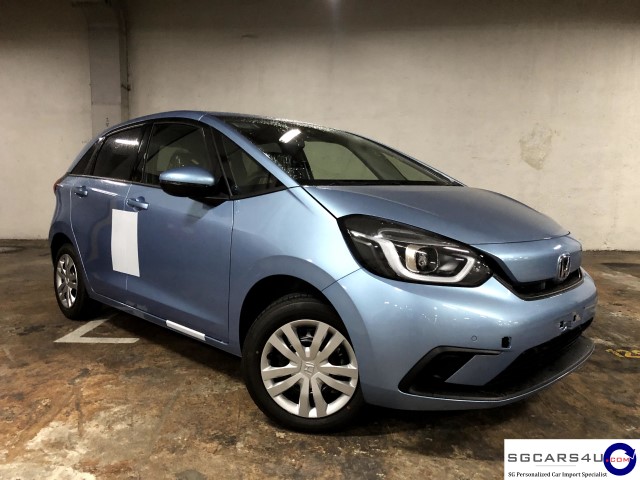 Based on the outstanding performance and functionality established by successive generations of Fit, the all-new Honda Fit Hybrid e:HEV offers the"four dimensions of comfort" which is a value that cannot be expressed numerically. The all-new Honda Fit comes in five different types to accommodate various lifestyles.
The e:HEV hybrid version of the all-new Fit is equipped with Honda's 2-motor hybrid system which drives the vehicle with an electric motor in virtually all situations of everyday driving and realizes a fuel-efficient and smooth ride.
The all-new Fit is equipped with a further enhanced Honda SENSING® advanced safety and driver-assistive system and Honda CONNECT, the new-generation connected car technology. The hybrid version of the all-new Fit will be the first Honda compact car equipped with the e:HEV, Honda's original hybrid system which realizes powerful acceleration and a smooth drive unique only to our 2-motor hybrid system. The all-new Honda Fit Hybrid e:HEV provides the customers with outstanding fuel economy and the fun of driving at the same time. Moreover, the body which underwent thorough weight reduction and rigidity/strength increase and the suspensions which quickly absorb the impact and achieve solid contact with road surfaces also contribute to the outstanding ride comfort of the all-new Fit.
The all-new Honda Fit comes in five different types from which customers can select the model that is right for them depending on their lifestyle and life stage. This is different from the conventional type setting based on differences in featured equipment.
The five types are: the BASIC which is simple and highlights the individual quality of the customer; the HOME which features a design that fits naturally into people's daily lives and outstanding comfort; the NESS which is perfect for customers who want to enjoy active lifestyles on a daily basis; the CROSSTAR for customers who enjoy their lives with weekend outings; and the LUXE which is stylish and features both sophistication and high quality.