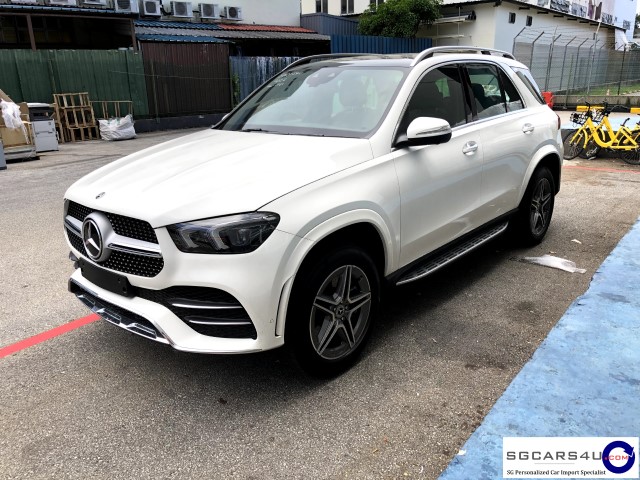 This is the new Mercedes GLE 450, only the second Mercedes SUV to wear the name but in fact the latest in a line of successful Benz 4x4s that trace their roots back to the M-Class of 1997. Mercedes proudly says it invented the premium SUV class, but conveniently skips the part about BMW's X5 and Volvo's XC90 making a better fist of it in the intervening couple of decades.
No longer though – the new GLE is a very complete car. Among the headlines is an 80mm stretch in wheelbase, carving out enough room for seven seats – a first-time feature in the GLE. In fact, the interior as a whole is one of the leaps over the outgoing GLE, resplendent with its massive twin 12.3-inch screens, modern ambience and general air of solidity.
Under the bonnet, the GLE depends on Mercedes' latest family of engines, which means once you're beyond the four-cylinder GLE 300d, it's straight sixes, not V6s, that do the work. And good though the four-pot is, it's the larger 3.0-litre engine you'll really want. It suits the GLE to a tee, and once you do the maths on the extra equipment brought along with it, becomes more of a no-brainer.
At launch the entry-level GLE 300d is joined by a petrol alternative: the Mercedes GLE 450 AMG Line. Both are all-wheel drive and feature nine-speed automatic gearboxes, but the GLE 450's straight six is supplement by a 48-volt electric power bump, branded by Mercedes as EQ Boost. It makes stop-starting the engine a freakishly smooth affair, harvests energy when coasting, and adds a 20bhp helping hand to fill in for turbo lag. Seems novel now, but fairly soon, this will be a universal necessity across the class, to meet the latest emissions targets.
It's a pretty complete car, the Mercedes GLE 450 AMG Line 4Matic. It's done what the Audi Q7 did – get supremely quiet and refined – without getting horrendously ugly in the process. Its cabin is all at once as opulent as a Land Rover Discovery's, but without infotainment to make you swear with impatience (even if it is a tad overwrought in its functions).
It also treads the line of the Volvo XC90 in not being overbearingly sporty or too bolshy in its styling. It presents a friendlier image to the world than a Range Rover Sport or BMW X5. So, it's perhaps not the first premium SUV that trips off the tongue when you're listing the class it invented, but it may well prove to be one of most satisfying to live with.