Fiat 500 Abarth 2022
The 2022 Fiat 500 Abarth is a bit like a granny on roller skates. Let us explain. It's a fast version of the Fiat 500 and was first launched in 2008 as the Abarth 500. Over the years, the Abarth has had many a nip and tuck to try and keep it fresh – including a name change to 595 – but it's still technically the same car underneath. In car terms, that's old. But while most manufacturers have shied away from making high-performance city cars, the Abarth's ability to provide pint-size thrills means it still manages to stand out from the crowd, despite its ancient underpinnings. If you're more interested in what the Abarth's like to drive than how good the stereo sounds, however, you're in luck. All versions come with a 1.4-litre turbocharged petrol engine, but even the entry-level 145hp model accelerates faster than the VW Up GTi and Suzuki Swift Sport. The range-topping 180hp Abarth 695 Competizione car even gives the more powerful Ford Fiesta ST a serious run for its money. In fact, the entire recipe for the Abarth looks quite tasty: there's lowered suspension, an aggressive-looking bodykit, racy sports seats and a lairy exhaust.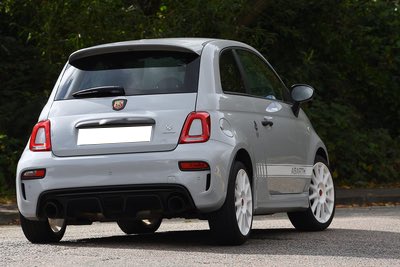 On a tight, twisty road it can't quite match the agility of the nimble Fiesta ST or featherweight Swift Sport, but the Abarth 595 is still seriously good fun – especially with the Competizione model's sports suspension and optional limited-slip differential.
Fuel economy is on a par with the Fiesta ST, too, and the Abarth's small size and good visibility mean it's pretty easy to drive around town. The rather firm suspension means you'll feel a pretty sudden thud from large bumps and potholes, but at least it's easy to park and the standard five-speed manual gearbox is a doddle to use in heavy traffic.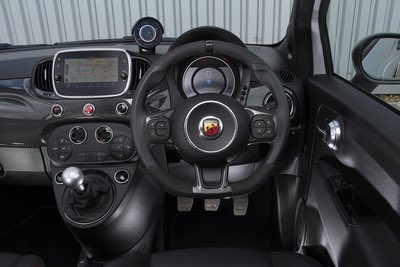 .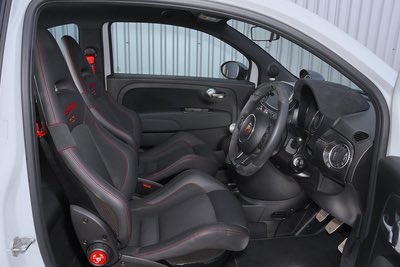 Contact Us Now to Pre-order the Fiat Abarth